This was my second time visiting AFAID, although my sister had attended this annual festival since the first it was launched here. But this time, it was the first time for us to buy the ticket concert. Probably because the later artists were not much intriguing for our interest. This year, there were ELISA, Lia, and Aimer so I'd love to attend with one of them. We chose to buy VIP ticket because standing is so much work. Although me and my sister only attend the day 1 concert (which I already predicted that ELISA and Lia wouldn't be on the same day), it became a precious experience for us. Well, it was our first paid up concert with Japanese artists for us so it's very exciting. The first time I attended AFAID is in this post.
I've never came to the previous AFAID concert so I didn't know that everyone were so mad at the previous concert because of the sound system. But this year, they gave a positive feedback that many improvements were settled. From the sound, the big screen, and lights. More comments are shown below, which is commented by my senior, sitting in the front row:
I was confuse to choose between ELISA in the first day concert or Lia in the 2nd day. Since Aimer, which is very famous lately because of Fate series and Kabaneri is also in the same day as ELISA, I bought the first day ticket. I really love her voice since ef ~a tale of memories~ even though I can't hear her English very well when singing. You see, it's an old anime so maybe young people these days haven't watch it yet. Though I also am very fond of Lia since Air & Kanon, which are very old too.
Rather than the latest upbeat singer, I choose ELISA and Lia of course. But ELISA would be perfect with Shikata Akiko. They're the goddess of opera voice, which can sing high pitch tone. Wait, let's get back to AFA.
So, who knows 10jinactor? Cause I don't know them. This group is like Shounen Hollywood or B Project's real life male idol with dancing like hip hop group Lead. I passed the stage performance except 10jinactor and the intoducing artists' lineup because there were nothing interesting. And I didn't get any autograph since I must come in the morning for 100 people's limited draw on each artist. What a waste… My senior in university got Aimer's autograph, since he is an annual guest in the concert and a hardcore otaku, and a faithful fans of AFA. I'm really thankful to him for the information regarding ticket purchase. He got Aimer's autograph on 1st day and Lia's autograph on the 2nd day. His face was shown in AFA video for day 2 ads while taking picture with Lia. Proud of him…
I skipped looking at Akiba stage event. My sister got a small plate and clearfile from kuji something (omikuji?). And we ate Kin no Torikara's Cheese Karaage Don. It has mozarella cheese on top of the karaage. So yummy and filled my stomach well for the long concert performance.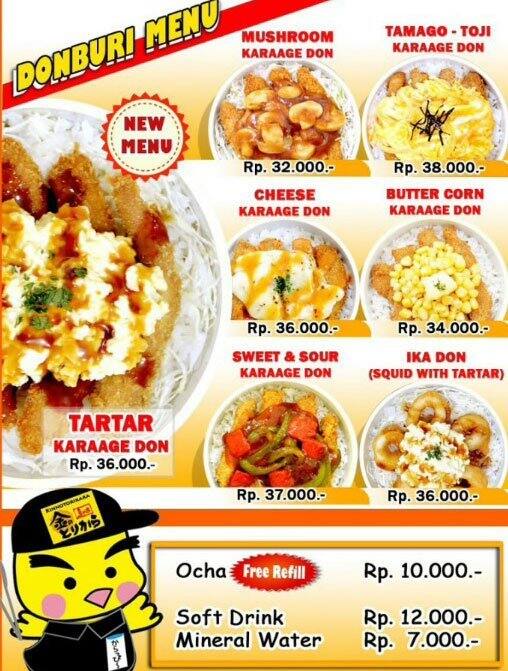 Cute decoration for Gunpla, Bandai booth.
The concert begins right at 7 PM. The first performer was livetune+, DJ kz with his Hatsune Miku's remix. I didn't enjoy it as much because I dislike Miku's voice to be truth. But it was really a good choice to open the concert with a hype. Then, Yano Anna, the singer from livetune+, appeared after 15 minutes remix. She was singing and dancing like a little princess with so much energy. You can compare her dance with Máiréad Nesbitt from Celtic Woman. I didn't know her songs so just siting will do.
If you want to see her more, you can watch "Kawaii Asia" on Wakuwaku Channel every Friday night. She is one of the reporter for places around Japan together with the other models such as Kumicky. The review website is here for every episode of Kawaii Asia. Too bad Kawaii Asia didn't open a booth at AFA. Picture is taken from AFA's Facebook.
Look at how energetic she is. She brightens the day. But her voice is not my favorite since I don't like moe.
The second singer is Takigawa Alisa. It's actually Eir Aoi's performance. But she was taking rehab right now so Takigawa and motsu x KAYA would take her place in participating in only a month announcement. Some people might get disappointed, but not me. I'm not her fan and she has attended many AFAID's concert. Meanwhile, Takigawa Alisa seemed to be so bland in singing after watching her "Season" MV. She is a new singer just getting famous after "Nanatsu no Taizai" in 2015.
I must approved of her pretty face. And she made me to surprise since her Indonesian language was so good. After hearing her singing voice, I think she is singing in a very low tone. And another fact is, her live is so much better than her MV. She didn't look so bland anymore. Though I can't give her credit as my favorite singer because most of her songs' rhythm are boring. Well, I'm glad she appeared because she's very fresh.
I don't know most of her songs but I recognized "Season" from watching her MV. Meanwhile, her previous songs were better than "Season" itself. I will try listening to her songs later. She used "Season" as the last song. Uh, her "Season" song reminds me of SeaSons as the restaurant name in "Suki na Hito ga Iru Koto"…
The next is my diva, ELISA! Right, I love ELISA more than Aimer, than most of the people coming there. She opened the stage with "Realism". With her great singing voice, there's no doubt she goes in my favorite artist list since "ef" series. Especially since she already showed her talent as Realism need a high pitch opera voice at the end of the refrain.
Even on the side screens, I could see her beautiful face very well. That's because my seat was on K row from A…. I couldn't see her face very well.
Because ELISA is one of the diva today, she sang a few more songs than the previous artists. Such as "Realism", "Millenario", "Soba ni Iru yo", "EONIAN", a Canon Photo Party chosen song "Rain or Shine" for "91 Days" anime ending. The last song was "Euphoric Field", her debut song which brought her to famous for the anime "ef ~a tale of memories". While many people didn't stand on the previous artists, they began to sing along and standing when ELISA appeared. I'm glad she's well loved by people here.
Her appeance when singing "Rain or Shine" was goddess-like. The white light gives a silhoutte on her pretty white Greek-goddess like dress.
Surprisingly, her talking voice is very cute, bubbly, and moe. Unlike her powerful and calm singing voice. Surely, I will be her forever fans. She gave the nice a-cappella short song of "Mononoke-hime".
The next is Aimer. When she appeared, all the screens to show the closer look of the artist's face were off. I didn't know that she mostly wouldn't show her face like "nano" until my sister told me. She opened her appearance with "Brave Shine". Then, she mostly sang a well known anime songs such as "LAST STARDUST", "Insane Dream", "Re:I Am", "Star Ring Child", and "ninelie" in the end.
What I dislike in her appearance is because the fans were singing together with her. I paid a concert for the artist herself to sing. Meanwhile, the fans were also singing her songs together in each of her performance. Well, I didn't pay for a karaoke night, right? I'm so mad at it because it's a hindrance to the artist's own voice. I'm okay with a few lyrics, but it's all entire 6 songs! Whoah, I didn't know our fans were very proud of taking the artist's role.
The last is DJ motsu and KAYA. They showed their DJ-ing and rapping skills to the audience, asking all people to dance with them. But I don't care. It was very energetic and most male otakus followed them. But female like us couldn't do anything than sitting and taking a rest from standing in ELISA & Aimer's performances.
motsu x KAYA were mostly brought us remix of famous and non famous, new and old anime songs. A few lists I knew were "Zen Zen Zense" for "Kimi no Na ha" movie, Naruto's OP song, Initial D by request, Pokemon's old song, and many more for around 45 minutes until we're going home. I would be happy if they screened "Kimi no Na ha" rather than "Ore no Monogatari!!" movie on stage.
For the concert, overall, I was very impressed that there's nothing wrong for the sound when I attended. I didn't experience ear deaf, except after the last song from motsu x KAYA. But that was acceptable since they used remix and fast beat. It was only for a few minutes though and healed right away. I'm very proud of ELISA's performance. She showed amazing singing skill in front of old and new fans. Aimer was okay. She sang mellow songs mostly but thanks to the interactive lighting, it's perfect. But she was just sitting in the entire performance so I couldn't give much impression. Takigawa Alisa gave me huge positive review too since her song was more enjoyable on live. Yano Anna also proved her singing ability (for people who love moe voice). As for DJs…. I don't understand that kind of genre so sorry that I can't give review.
With my younger sister. This is the only photo we took in the exhibition.
What gave me mad since the 1st time I came is… The security guard told me that I was taking off from school. WHAT!? I'm a working lady right now. The guard were very surprised to know that I already worked. They said I look like 15 and laughed…. Gosh! I was very emotional to hear that. And my friends commented on my social media that I really look like a middle school's student. Heartbreaking truth. Maybe if I'm going to the club / bar, the security would ask for my ID card?
That situation came because I attended Friday's exhibition. There was spacious space than Saturday's event like last year. I'm so glad I came on Friday. I had enough room to breath. But too bad since at the concert, I must smell sweat odor from the person in front of me, the entire hours. I'm glad I was at row K since row A-D were mostly occupied by big hardcore otaku.. And I couldn't sing with the singer. It'll be embarassing.
The only souvenir I bought for Finni. Not for cosplaying myself. Well, I love changing Finni, my dog, to a cat.
I'd love to attend AFA concert again later if the artist will fit my interest. But I'm on saving money to Japan next year so let's not talk about the next concert right now. I'll try saving more for it…